A Song Of Ice and Fire:
'Battle for White Harbor VI'

A Song Of Ice and Fire:
'Battle for White Harbor VI'
23 April 2023 09:00

until

19:00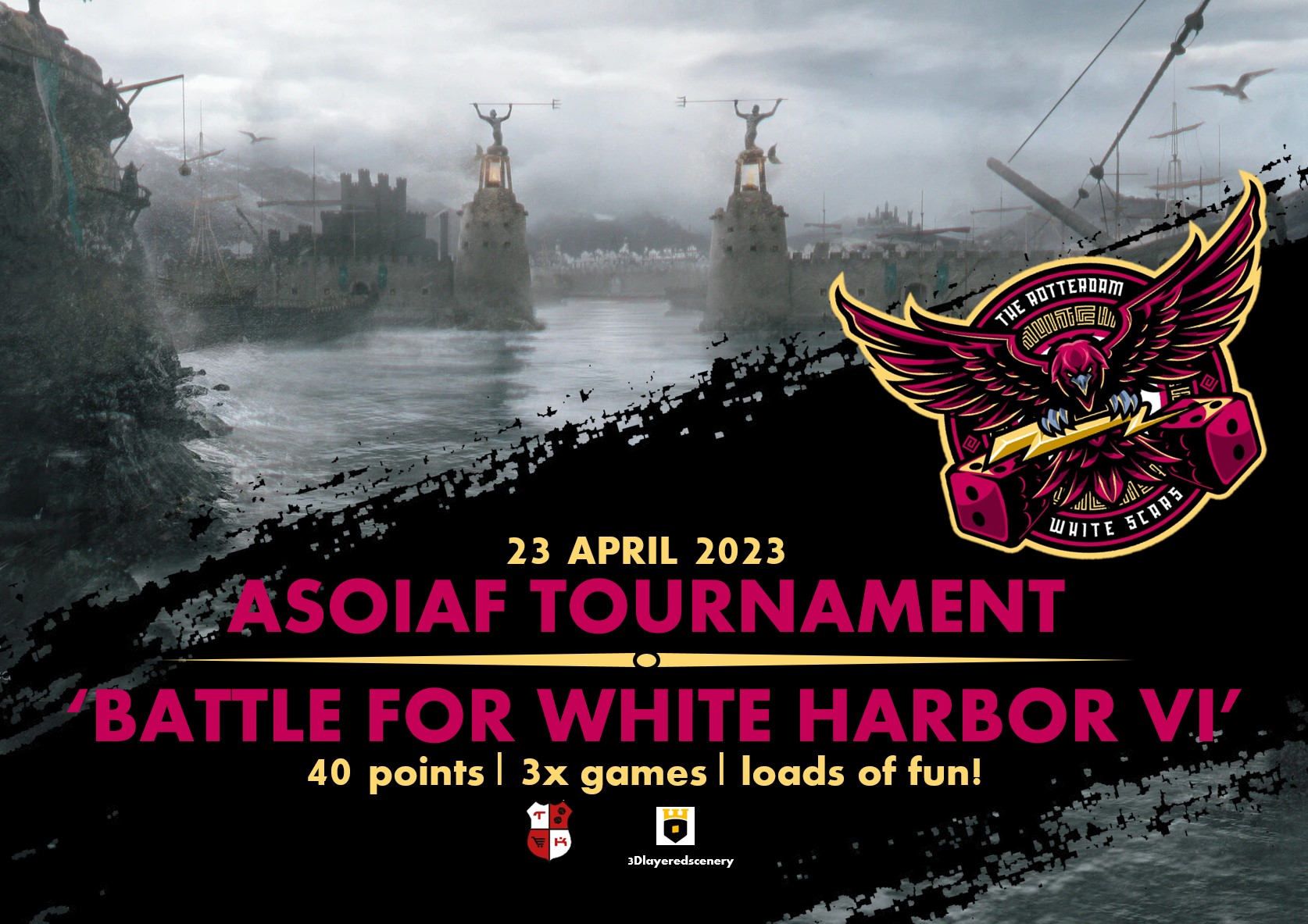 Hi all! 
We are very excited to announce that the Rotterdam White Scars YouTube channel will be hosting our first 2 x 1000 points Age of Sigmar doubles Tournament! 
Date:Sunday 23rd of April 2023 
Location: Scouting De Ruyter, Prinsemolenpad 52, 3054XM Rotterdam 
Capacity: 50 players 
Food and drinks: 
Lunch is included within the price. Drinks are available at the location for a fair price. Coffee and Tea are on the house. 
If you have any questions, please get in touch.
Join our Patreon for Early Bird Sales.
So you won't miss out next time.