Age of Sigmar:
'Double Trouble'

Age of Sigmar:
'Double Trouble'
7 May 2023 09:00

until

20:00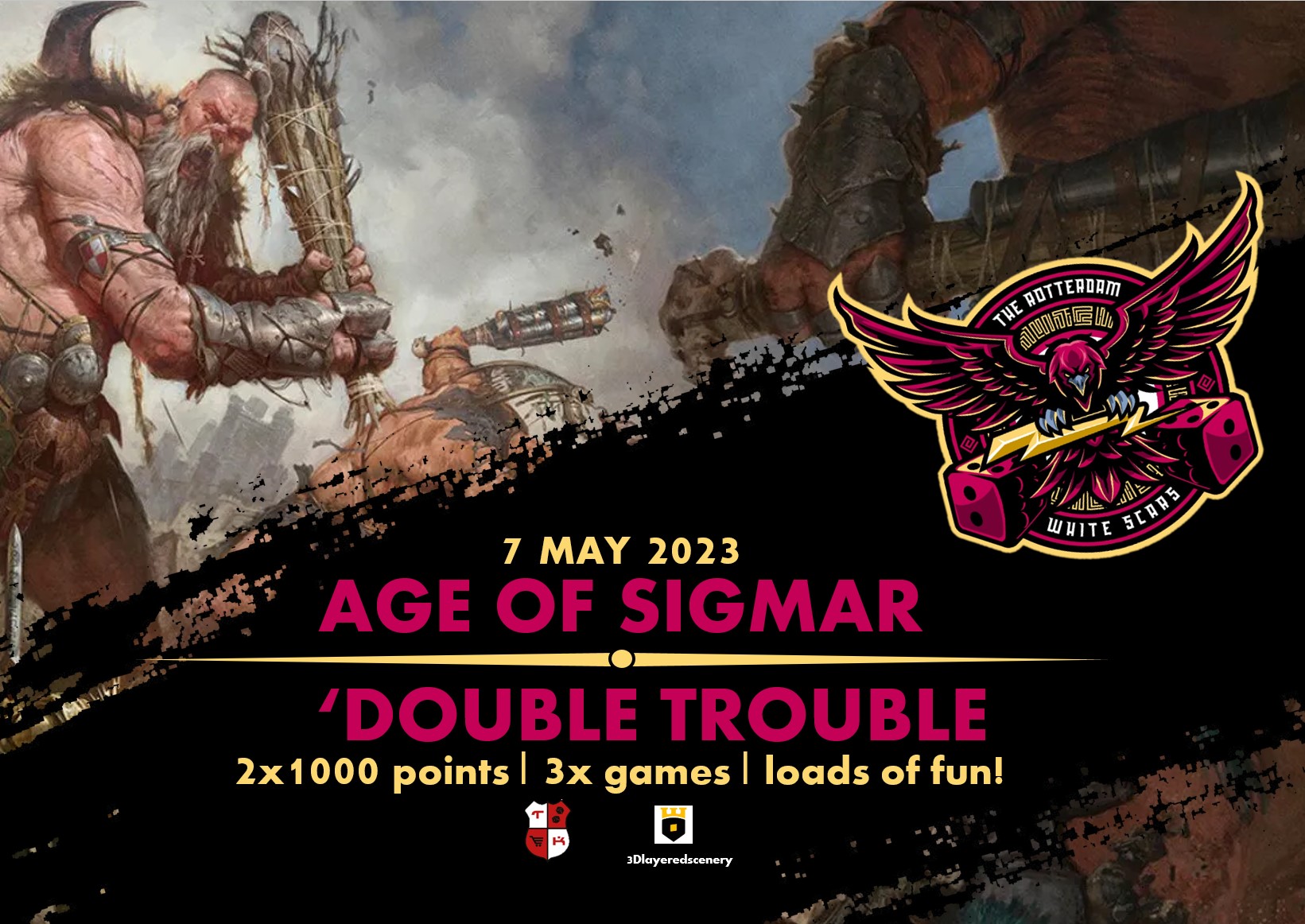 Hi all!
We are very excited to announce that the Rotterdam White Scars YouTube channel will be hosting our first 2 x 1000 points Age of Sigmar doubles Tournament!
Date:Sunday 7th of May 2023
Location: Het Wapen van Alblasserdam, Dam 24, 2952 AB Alblasserdam
Regular Tickets: 08/03/2023
So SAVE THE DATE and see you there!
If you have any questions, please get in touch.