Middle Earth SBG:
'Good vs. Evil'

Middle Earth SBG:
'Good vs. Evil'
11 June 2023 09:00

until

19:00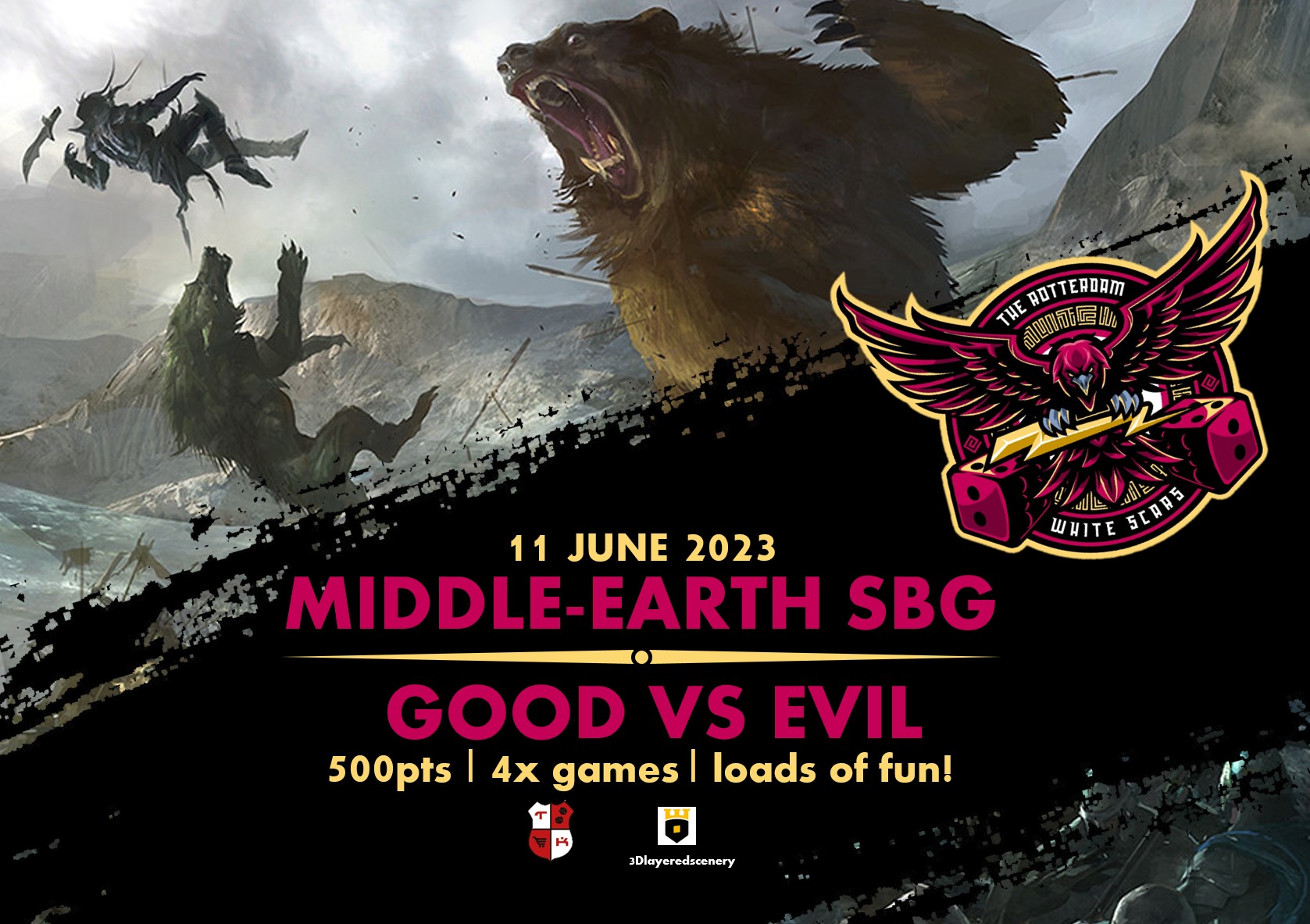 Hi Rotterdam White Scar fans!
On Sunday we will have a live event for Middle-Earth SBG.
4 rounds of awesome games.
Location: Scouting De Ruyter, Prinsemolenpad 52, 3054XM Rotterdam
Ticket options:
€ 25,00 EARLY BIRD (Patreon exclusive) – from 07-04-2023
€ 25,00 REGULAR – from 12-04-2023
Food and drinks:
Lunch is included within the price. Drinks are available at the location for a fair price.